A Guide To Selecting The Best Forex Broker Platform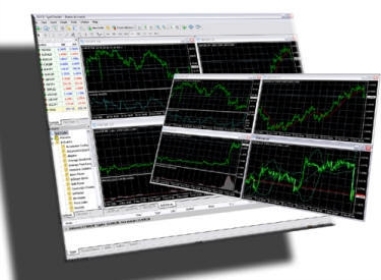 A Guide To Selecting The Best Forex Broker Platform
If you're reading this article, chances are you've probably made the decision to break into the Forex market. You can go ahead and pat yourself on the back for taking this gigantic step, but the foreign exchange isn't an easy market to invest in. Although it does rake up more than 5 trillion dollars in a single day, you might find yourself suffering from staggering financial losses if you don't tread through the rough waters of the FX world with caution.
One of the first things you need to be sure of is that you've invested in a reliable broker. That might not be as easy as it sounds. With the arsenal of choices available, new traders often find themselves confused as to who they should invest their money with. To ease the journey into the FX market for you, Online Forex Brokers offer site visitors the option to compare brokers that they might be interested in. Even then, you might want to look for the following factors in any broker you consider:
Does the broker align with your goals?
A major factor you should have your eye on is making sure that the broker you consider aligns with the goals you hoped to achieve by investing in the Forex market. Whatever action plan you had in mind as to how you would behave as a Forex trader, along with your business priorities come at play over here.
Simply put, if you're investing in the Forex as a means of earning some extra bucks on the side, you should look for a simple, web trading platform to fulfill all your business needs. However, if you're entering the Forex market with the intention of staying there for a long time, you might want to look for a much more sustainable business plan for you.
What tools and features does the trading platform offer?
Another major factor that could potentially make or break your stance in the FX market includes the features that your broker's platform provides. Usually, veteran and established traders look for brokers with platforms that have a user-friendly interface. The layout of the platform should be so understandable that a person with the most fickle knowledge of the FX market should be able to understand what's being said.
Other bonus perks you could be on the lookout for include technical analysis, and the ability to perform across a diverse range of markets. This provides traders with the opportunities to expand their business.
Is the platform sustainable for your future in the FX market?
Last but surely not the least, as a new trader you need to be absolutely sure that the Forex trading platform you've chosen aligns with your goals in the long run.
While choosing an online forex trading platform, make sure that you select a platform that performs all the functions in terms of longevity. With proper future planning, soon you'll be able to establish yourself as an expert in treading the shaky world of foreign exchange and trade.
In conclusion
Although selecting an online trading platform that you can rely on completely might be a bit of a hassle. Taking the proper time and effort to select a broker can catapult you to the heights of success in the Forex world or diminish your existence into nothingness before you even have a chance at success.