Automated Trading – Is it Worth Your Time & Consideration?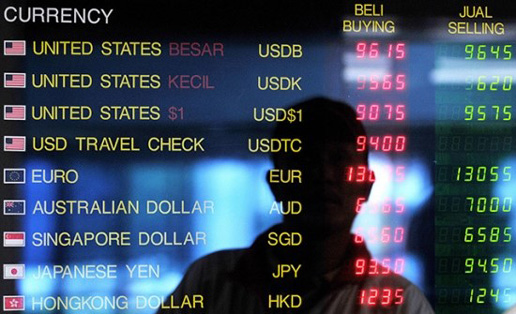 •If you have been in the trading market for a long time, you might have come across this term automated trading. Automated trading platforms have really turned the world of trading upside down and over the past few years, there have been many new automated trading platforms that are making trading more profitable. Those who are looking to gain more information on automated trading, here we will provide you all the details.
What is Automated Trading?
The method of trading that allows the traders to define and establish specific rules for trade entries and exists is known as automated trading. Automated trading is done through programming and devising a strategy that can be executed automatically via a computer. The traders define their own entry and exit parameters like moving average crossover. This may seem simple but it is a hectic and complex process which if goes wrong, can prove costly. This is the reason why you need to have significant amount of knowledge of trading platforms.
Today, there are numerous trading platforms offering automated trading. A majority of these trading platforms have strategy building wizards through which the users can make their own selections from a list of commonly available technical indicators. These are not just ordinary technical indicators but they come in handy while building the set of rules to begin automated trading. Speaking of the automated trading platforms, there are a lot of them that monitor news as well to help you make better trading decisions.
Reasons to Choose Automated Trading
If you are confused as to choose automated trading or not, it is possible that you may run into people to form mixed opinion or due to lack of programming language, you may totally discard automated trading. However, even if you have null knowledge of automated trading, you can still go for it based on the available options today. You have complete liberty to either customize an existing program or create your own, hire a programmer, or purchase the codes from other traders. Automated trading offers a plethora of benefits to the traders. Some of them are discussed below:
Test Your Strategy
Due to the tough competition, almost all the trading platforms allow you to test your rules and strategy against historical data to determine the chances of success. As a result, you can create a powerful strategy that is surely going to generate the desired results.
Consistent Profits
It is difficult to design a winning strategy but when you have implemented one, there's no stopping you from using it again and again. Through automated trading, you have the best chance to make consistent profits by using your strategy on a regular basis.
Final Words
Automated trading is a fine way of trading and making big profits, but in no way, it is a substitute of executed trading. Our recommendation would be to always go for a combination of these two to maintain complete control of your trading activities.