Forex – Dollar remains broadly higher, Comey in focus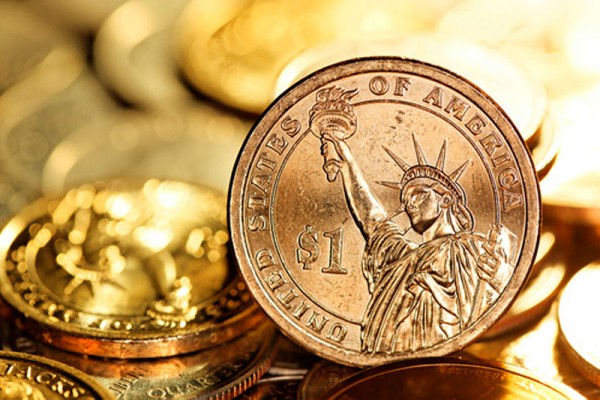 The dollar remained broadly higher against the other major currencies on Thursday, despite the release of disappointing U.S. jobless claims data as investors turned their attention to former FBI Director James Comey's testimony to a Senate committee.
Mr. Comey began his testimony by saying that, while he understood he "could be fired by a president for any reason or no reason at all," he was confused and concerned by the White House's shifting explanations of his firing. EUR/USD slid 0.33% to 1.1218 after the European Central Bank cuts its forecast for inflation this year to 1.5%, down from 1.7% in March. The forecast came after the central bank left interest rates unchanged in a widely expected move. In the U.S., the Department of Labor said initial jobless claims in the week ending June 3 decreased by 10,000 to 245,000 from the previous week's total of 255,000. Analysts expected jobless claims to fall by 15,000 to 240,000 last week. GBP/USD fell 0.28% to 1.2923. Polls on the eve of the U.K. election indicated that Prime Minister Theresa May will win the vote and increase her parliamentary majority. USD/JPY gained 0.34% to 110.19, while USD/CHF rose 0.25% to trade at 0.9679. The Australian dollar was lower, with AUD/USD down 0.11% at 0.7543, while NZD/USD gained 0.29% to 0.7217. The Australian Bureau of Statistics earlier reported that the trade surplus narrowed to A$0.555 billion in April from A$3.169 billion in March, whose figure was revised from a previously estimated surplus of A$3.107 billion. Analysts had expected the trade surplus to narrow to A$1.950 billion in April. A separate report showed that China's exports rose by an annualized rate of 8.7% in May, exceeding expectations for a 7.0% climb, while imports jumped 14.8%, blowing past projections for an increase of 8.5%. China is Australia's biggest export partner. Meanwhile, USD/CAD held steady at 1.3501. The U.S. dollar index, which measures the greenback's strength against a trade-weighted basket of six major currencies, was up 0.32% at 96.98, the highest since June 2.