MetaTrader 4 – Complete Guide for Newbies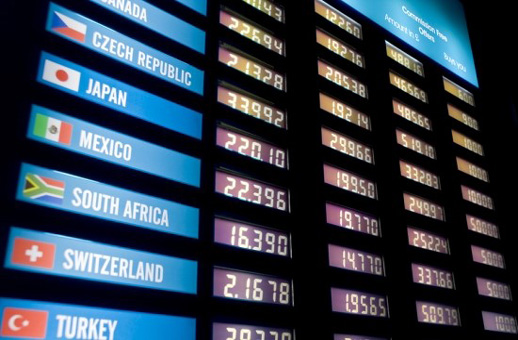 In the world of forex trading, the opportunities are immense yet it is difficult to cling on the right one and make the most of it. You need the help of certain tools or charts that can allow you to make the right decision at the right time. Since technology has advanced to a certain degree, there are a lot of trading platforms that traders can use for their facility. These trading platforms offer a lot of features and tools that help in making the trading decisions keeping the risk factor at the minimum. Talking about the tools and platforms, there is one name that has taken the entire trading world by storm and that name is none other than MetaTrader 4 (MT4). MetaTrader 4 is not only a chart but a platform that can be synced with the broker to be used for automated trades. MT4 can be used to make trading decisions automatically even when you are not hooked to your computer screen
About MetaTrader 4
Developed by MetaQuotes Software Inc., MetaTrader 4 is a trading platform specifically designed for trading Forex and CFDs. The platform can be downloaded for free from the official website of MetaQuotes Software Inc. or other broker websites. It is not a product that can be purchased but an optional tool that you may or may not wish to use with your broker. Most of the Forex brokers offer MetaTrader 4 to be used with their trading accounts. MetaTrader 4 is being widely used by millions of traders around the globe because of its track record and the benefits that it offers. However, new broker platforms will not be able to offer MetaTrader 4 to its customers because MetaQuotes Software Inc. has announced that it will no longer be granting new licenses. The developers also stated that they will not be offering any new updates or new features as part of the platform. Despite these statements, MetaTrader 4 has not lost its popularity and rightly so.
MetaTrader 4 boasts a large number of features and hidden options that are easy to understand and use even by new traders. In this review, we will comprehensively discuss MetaTrader 4 and try to elaborate its pros & cons, features, and hidden options. After this review, we hope that you will be able to decide whether or not MetaTrader 4 is ideal for your trading needs. Without further ado, let's get started.
Features of MetaTrader 4
Some of the best features of MetaTrader 4 are:
Multiple Execution Modes
There are a total of three trade execution modes in MetaTrader 4. These trade modes include Instant Execution, 2 market 4 pending & 2 stop orders, and a trailing stop function. Each mode has its own functions. The quick trading functions allow the traders to send trading orders with just one click right from the chart. There are built-in tick chart features within the platform through which accurate entry and exit points can be determined. By utilizing the multiple functions of MetaTrader 4, you can implement various trading strategies in the Forex market.
Technical Analysis
Through MetaTrader 4, traders get the best opportunity to perform detailed technical analysis. All the symbols can be displayed in 9 time-frames, which proves to be quite handy for new as well as experienced traders. There are as much as 30 technical indicators available within the platform complemented by 25 graphics objects that can be used for the comprehensive study of the price dynamics. Utilizing the tools, indicators, and setting the entry/exit points, traders can thoroughly analyze the market for its movements and identify the ideal time to trade.
Security
One of the best features of MetaTrader 4 that makes it stand out from the rest of the trading platforms is that it has the highest security standards. There is the end to end encryption between the client terminal and the data exchange that provides peace of mind to the traders. The platform also supports the use of RSA digital signatures. All of these security measures make the trading accounts highly secured.
Easy to Understand User-Interface
MetaTrader 4 is very easy to use because of its user-friendly interface. All the functions and operations are very easy to understand and do not include any sort of technicalities that may confuse the users. Even a new trader can start using it within a few minutes. There is also a user guide written in a simple language to help the new traders. The developers claim that they have made MetaTrader 4 easy and convenient for everyone to stay focused and trade successfully.
Web Trading
Those who don't want to download the complete software can use MetaTrader 4 right from their browser. There is also a web version that can be used right from the browser with just a few clicks. No matter which operating system or web browser you use, this web version of MetaTrader 4 is highly compatible with all types of systems. Just like the regular version, the web version of MetaTrader 4 has all the functions and features complemented by the security tools to provide the same level of trading to the users.
Automated Trading
MetaTrader 4 is also quite useful for traders who want to use it for automated trading. Within the platform, the traders can set entry and exit points that allow them to earn profits even without sticking to their computer screens. Although it is a beneficial feature, it is suggested that you use it on your own risk. There are some instances in the market when the prices change constantly and if automated trading is not being used, you may earn better profits on your trades. However, in the case when the market is constantly going down, this can be a very useful feature to have and use. In short, if you are a risk taker, you may not want to use this feature but for those who want to avoid losses at all costs, this can be the best possible feature for you.
What I Like
From all of the above-listed features of MetaTrader 4, what I like the most about this platform is that it is highly useful for all types of traders. As we all know that due to the huge volume of financial transactions in the forex market, the prices are always fluctuating which makes it difficult for new traders to make the right move at the right time. Through MetaTrader 4, entry and exit points can be defined through which automated trades can be made and a significant amount of revenues can be generated. Moreover, the availability of add-on programs can be found which convert the platform into a real-time trading simulator. All in all, it is a great platform for forex traders of all levels.
What I Don't Like
Although there are a lot of positive features of MetaTrader 4, there are a few things that I don't like. On top of all is that any new trading platform launching from 2018 will not be able to use the MetaTrader 4 platform. Other than that, there is no option of social trading through which the traders can learn from each other or share their trades with each other. This is not handy for the new traders and they may not be able to earn as many revenues as they should have provided there was an option of social trading.
Pros & Cons
Since we have discussed all the features of MetaTrader 4 along with the things that I like and don't like, let's discuss the pros and cons to give you a better idea of what you can experience if you use MetaTrader 4 in your forex trading. Let's start with the advantages first:
Advantages of MetaTrader 4
MetaTrader 4 is supported by almost all the CFD and Forex brokers. Even if you need to change your broker, you will not have to learn to use another trading platform.
The user interface is very easy to use and understand.
It is compatible with most of the operating systems including PC, tablets, smartphone, and laptops.
The web version allows you to use MetaTrader 4 right from your favorite browser. All you need for that is a stable internet connection.
Through the excellent charting capabilities, MetaTrader 4 allows the traders to keep an eye on the prevailing prices and make the right decision when the trend is in their favor.
Highly secure with strong encryption protocol.
A wide range of languages is supported by MetaTrader 4 that makes it a global choice for traders from around the world.
It is very similar to MetaTrader 5. If you want to move to an updated and enhanced platform, you can easily do so without going through any sort of hassle or learning phase.
There is a message section through which instant communication can be made with the brokers without the need of leaving the trading platform.
The platform includes a back-testing functionality for a better trading experience.
Through the platform, one-click trading is possible.
There is a proper mechanism to set entry and exit points that allow automated trades and no matter what time of the day it is and in what time zone you are trading, you will not have to stay hooked to your computer's screen and the platform will take care of it all by itself.
Disadvantages of MetaTrader 4
Besides the benefits of MetaTrader 4 discussed above, there are a few disadvantages as well. Without taking these disadvantages into account, it would not be possible for you to make the right choice. Let's discuss these to give you a better review of the platform.
Not available for broker platforms registering after January 2018. If you are using a new broker platform, you will not be able to use MetaTrader 4.
The trading platform does not offer social trading at all. There is no option to learn from other traders using MetaTrader 4 like other platforms.
The platform does not offer high-quality historical data. The data available is not reliable enough to rely on it.
The execution is relatively slow on MetaTrader 4 as compared with other trading platforms.
MetaTrader 4 will not be updated by owners of the software license. They are also not able to fix it in case of an issue.
Will require you to get a highly advanced system to run the software.
These are some of the advantages and disadvantages of using MetaTrader 4.
Review – A Final Word
Taking into consideration the features, advantages, and disadvantages; it is quite evident that MetaTrader 4 is a highly useful trading platform especially for forex and CFD traders. No matter if you are just starting in the forex market or you are an experienced professional, MetaTrader 4 can be the best possible choice for you. Through the easy user interface, you can start using it within just a few minutes. In short, it is a complete platform that empowers you to monitor your trades and utilize the advanced charting capabilities to make the right move. The execution may be slow but the fact that it offers real-time communication with the broker without stepping out of the platform makes it easy for the forex traders to act promptly under different market situations.
We hope that you find this review helpful and informative. The basic purpose of this review was to enable our readers to know in detail about the platform and how it can be used for the betterment of their trading careers. Since trading is a highly risky activity, no matter how many automated tools you use, if you don't have the knowledge and skill, you cannot prosper in this market. It is highly suggested that you learn everything in detail about forex trading before you start your trading journey. Not only will it prove to be beneficial for you in the long run but help you keep the losses at a distance. Let us know what you think about the review. If you have anything to add, feel free to leave your comments below or contact us.