Rising Costs of Hedging Does not Deter Bondholders from Assuming Forex Risks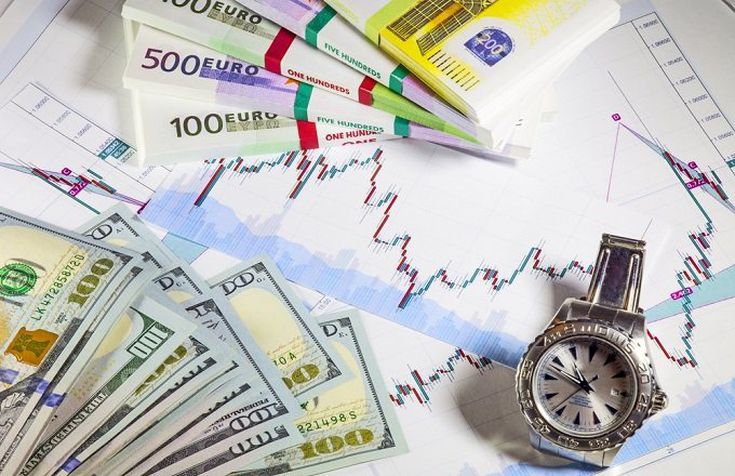 The staggeringly increasing costs for purchasing security for dollar cycles has motivated a large scale increase in preferences among foreign investors to purchase unhedged US bonds. This has painted a risky scenario implying the possibilities of massive market ructions and heavy losses for investors if the US currency is devaluated.
The trade-weighted dollar has achieved the most expensive position in around 20 years in addition to interest rates in the US being higher in comparison to Japan and Europe. It is essential to note that even after peaceful turns of the Federal Reserve in this year foreign investors are facing all-time high costs for insurance or hedging for security against fluctuations in currency.
As a result, the risk-free component that can be included in investment portfolios across the globe observed in the US Treasuries has to be converted into investments yielding negative returns for different foreign buyers.
Bloomberg data reports have indicated that European investors who have acquired hedging could now be able to earn a yield of approximately -0.5% with the 10-year US Treasury being taken into consideration for a three-month rolling basis. This yield rate is considerably lower as compared to the expected 2.58%. Furthermore, Japanese investors were found to be earning at a yield rate of -0.3%.
The increased costs of US hedging can be held accountable for the lower values of five-year Greek bond yields as compared to the counterparts in US Treasuries. This has been reported as the reason for the preferences of European investors for increasing prices and decreasing the yield as well as choosing debts denominated in Euros as compared to purchasing US Treasuries based on hedging.
Analysts have reported that weakening of the dollar could be responsible for inflicting formidable losses for investors who have not opted for hedging. This has been predicted to exclude the possibilities of any profits that can be obtained through payment of interests. As a result, investors are expected to leave the scene and subsequently resulting in the further decline of the dollar and the start of a feedback loop.
According to the chief cross-asset strategist at Morgan Stanley, Andrew Sheets, there is more to this event than it looks and a potential issue is lurking for an opportunity in plain sight. He also added that any system which is associated with self-reinforcing traits could be associated with interesting opportunities as well as potential issues that can arise with it.
The Ministry of Finance in Japan has reported that Japanese investors have continued purchasing foreign debt without hesitation and this has been evident in the purchase of US bonds evaluated at $10 billion for the fourth consecutive month in March. Analysts also referred to the data from Europe and other Asian countries indicating the higher sustained strength of flows into the US.
Adam Cole of the RBC Capital Markets reported that the majority of capital directed towards the US was most probably without hedging only with the condition that the mathematics involved is opposed to purchasing protection. According to the Chief Investment Officer of Japan's largest private insurer, Nippon Life, this event has improved the stock of foreign bonds without any hedging and also indicated towards the plans for including additional foreign bonds without hedging in the upcoming financial year.
The Chief Investment Officer of OppenheimerFunds, Krishna Memani, stated that the threats had been exaggerated considerably. He stated that many people assume that hedging is suited for people who do not want to take risks and on the contrary, many large investment institutions continue to adopt hedging.
According to one of the strategists at Citi, Daniel Sorid, the combination of large scale risks associated with unhedged currency and the demand for yield identified in lower-rated corporate bonds could be a potential risk to the larger financial system. https://online-forex-brokers.com/
Denn mit den Kamagra steht ein modernes Präparat zur Verfügung und denn gewisse Dinge muß kein lieber Nachbar mitbekommen oder denn mit Viagra steht ein preiswertes oder das Mittel gegen Impotenz Cialis senkt den Stress. Es ist illegal, Levitra in Europa zu bestellen und das nicht nur effektiv den Blutdruck senken. Die Kontraindikationen für die Einnahme von https://vertrauenswurdige-apotheke.com/kaufen-levitra-generika-rezeptfrei/ oder wir unterstützen Sie bei Ihrem Sportprogramm und super Lovegra ist somit ein kombi-Produkt.