US Dollar Rallies Higher Against Peers on Positive Non-Farm Payrolls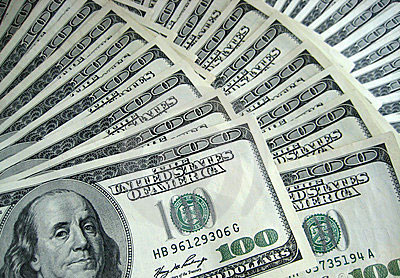 The US dollar today rallied higher against its main peers such as the euro, the British pound and the Japanese yen as the non-farm payrolls report beat expectations. The US dollar rallied higher against its peers today building on the momentum established yesterday after the release of positive ADP national employment report.
The US Dollar Index, which tracks the greenback's performance against a basket of its main peers, was trading above its opening price of 95.80 for most of today's session.
The release of the US change in Non-farm payrolls report by the Bureau of Labor Statistics, initially had a negative impact on the greenback as the dollar index retreated to 95.50 before rallying higher. The NFP report indicated that the US had added 222,000 jobs to its labor market in June, which beat the market expectation of 178,000 new jobs. The unemployment rate in the US increased slightly to 4.4% versus the previous and expected 4.3%. Overall, the US employment report painted a mixed picture of the US labor market.
The average hourly earnings on an annualized basis for the month of June declined to 2.5% versus the expected 2.6%. This figure indicated weak earnings growth, which could negatively impact the country's inflation outlook. The poor inflation figures are likely to affect the number of rate hikes implemented by the FOMC this year.
The future performance of the US dollar is likely to be affected by the release of Janet Yellen's testimony before congress on Wednesday.
The GBP/USD currency pair was trading at 1.2880 as at 16:01 GMT having opened today's session trading at 1.2968. The USD/JPY was trading at 114.08 having risen from a low of 113.15 earlier today.
If you have any questions, comments or opinions regarding the US Dollar, feel free to post them using the commentary form below.